NOTE: As of December 1, 2007, the ship-board project has been suspended indefinitely.
NOTE: Due to a hardware failure results between April 10, 2007 and April 12, 2007 are not available.
NOTE: due to the crash of a server at NCEP, we did not have access to the atmospheric forcing products from 14 - 29 May. Our system is now getting back online and should have data beginning June 2 and forecasts beginning June 9.
Coarse Resolution Ensemble Archives
Sea Surface Temperature Ensemble Member Forcast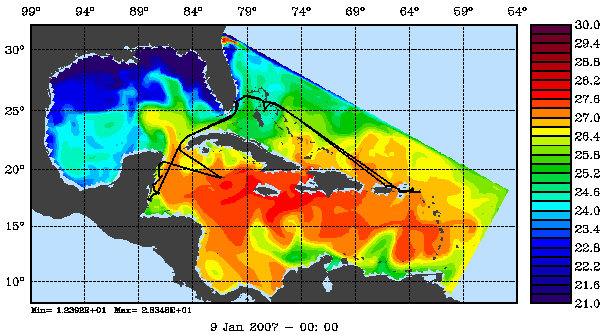 Sea Surface Temperature Ensemble Mean
Sea Surface Temperature Ensemble Standard Deviation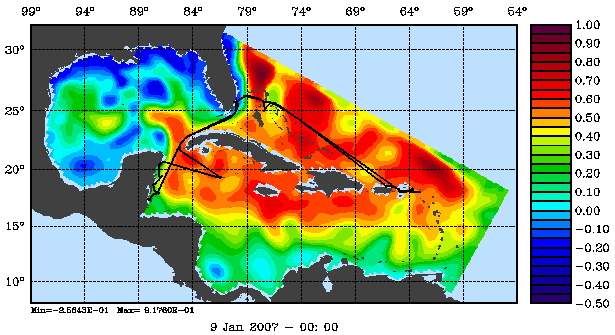 Sea Surface Height Ensemble Member Forcast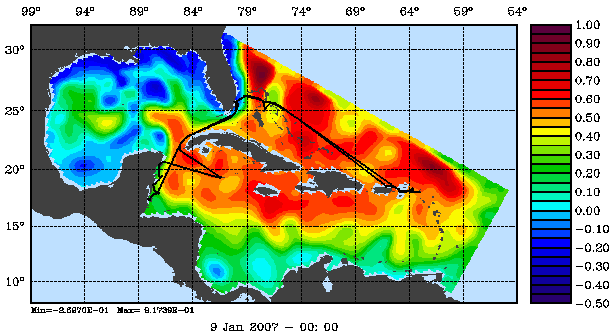 Sea Surface Height Ensemble Mean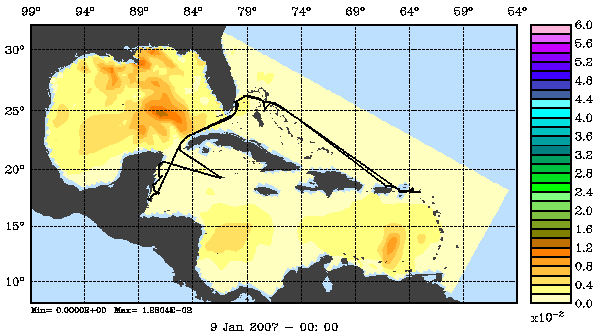 Sea Surface Height Ensemble Standard Deviation
Surface Velocity Vector Ensemble Member Forcast
Surface Velocity Vector Ensemble Mean
Surface Velocity Vector Ensemble Standard Deviation, East-West Velocity
Surface Velocity Vector Ensemble Standard Deviation, North-South Velocity